If you are interested in Muay Thai training then you must do some research about the training camps in Thailand. Without any doubts, these arenas can provide the best training conditions because after all, Muay Thai was first introduced in Thailand and the popularity of this sport in this country is extremely high. However, not all training camps are created equal. If you opt for high-quality training you must select the best camp. The good news is that this is not a very difficult task.
So, if you are here on a holiday (most people use their holidays to start training) then you probably want to experience few other things too. So, the best idea is to join a Muay Thai training camp in some of the popular places in Thailand like Phuket Island, Bangkok, Chiang Mai, Pattaya or Krabi Town. By joining a camp like this you will get access to all the amenities you need. You will also get a chance to explore the area, take tours, visit attractions and if you are close to the sea, you will also find many sandy beaches where you can enjoy swimming and sunbathing.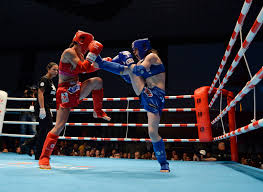 Next, you need to find a camp that is working for at least ten years. This is a good way to determine whether the camp is good or not. If the camp is full of students and works for years, then it is most likely that they provide good training classes. Of course, some new camps might be good too, but you should join them only if you have a confirmation from few people that you know that the camp is good.
Furthermore, it is a good idea to join a Muay Thai training camp that has its own accommodation. This is especially true for those who want to dedicate fully to the training process. You will still have time to do other things, but your main focus will be on the training process. In addition, accommodation in these camps is usually cheap.
Now that you have found the right Muay Thai training camp for you, make sure to follow the instructions of your trainer and take a close look at all the benefits that this amazing sport brings.