Muay Thai Training in Thailand by Muaythaiinfo.info
Those who want to travel to an exotic place have probably heard or read about the beautiful Asian country Thailand. Thailand is actually a kingdom located in Southeast Asia and the country that attracts more than 20 million tourists every year. Tourism in Thailand has a deep root which means that travelers who go there can expect perfect service and amazing hospitality. There are basically two types of holidays you can get while you are in Thailand – a traditional holiday and pro-active holiday.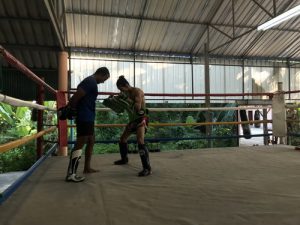 The first one is a standard holiday, typically practiced by Western tourists. A lot of sunbathing on some of the amazing beaches in Thailand and wild entertainment during the night in some of the many nightclubs located all over Thailand. In addition, some of the tourists decide to be part of some tours that provide a closer look to the natural beauties of the countryside of Thailand or they wonder around the shopping districts in the tourists hotspots.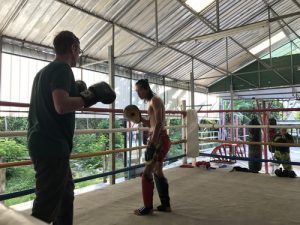 The second type of holiday is the so-called pro-active holiday. This one is getting quite popular in the past decade. This holiday doesn't exclude the things we have mentioned before, but these activities take a reasonable amount of time. The rest of the time is used for physical activity or Muay Thai training to be more precise. Muay Thai is the most popular and national sport of Thailand and apparently this is one of the most efficient types of fitness training. Many gyms around the world are incorporating parts of Muay Thai training in their programs in order to increase the effects. But, instead of visiting the boring local gym now you will have the chance to enjoy the beauties of Thailand and get high-quality training sessions in a Muay Thai camp.
Muay Thai training in Thailand : Muay Thai training camps can be found in every town in Thailand, but the best idea is to join a camp on some of the islands close to the beach because of the opportunity to relax and enjoy between the classes. Muay Thai can help you lose weight, gain muscle mass and shape your body in a matter of days!
The Muay Thai training cost is 11,000 Thai Baht a month . This price is Muay Thai training 2 sessions a day and a single fan room . It is private room ( bed and own bathroom ) .
This Muay Thai training in Thailand with the price is only in year 2018.